We all have a 'Stevenson Story'
That time, or times, when Stevenson's doctors, nurses, and other health care providers were there for us when we needed them most. Always with a kind word and a reassuring smile.
If your stories are anything like mine, you already know how special Stevenson is: You know that the staff provide great care because it's in their nature to care. There's something extra special about having hometown health care heroes providing you with the very best care because, chances are, they live nearby. They know us, our friends, and our neighbours. Because of them, we can get better faster, and closer to home.
Although the care Stevenson staff provide is great, the building they work in is not. It needs a rapid transfusion of cash if it's to transform to meet the needs of our growing community. Your gift of $25 or $50 will certainly help. And your donation of $75 will go even further to transforming our local Hospital into the centre of care we all need it to be!
In my many years of going to Stevenson, I have never – never! – had a bad experience. I've given birth to three of my four children here, had kidney stones, and was even treated for a ruptured ovary! And every time I've gone to the Hospital, I've seen familiar faces smiling at me, taking care of me, telling me exactly what I needed to hear.
When my ovary ruptured, I was in incredible pain. My husband rushed me to the ER where we were greeted by none other than Dr. Scheeres, a physician who we knew quite well. Dr. Scheeres delivered three of my children and seeing him there that night – knowing he was going to take care of me – instantly made me feel better.
Dr. Scheeres sat me down, held my hand, and told me I had a lot of internal bleeding. He told me he was going to take care of me. He told me everything was going to be fine. Dr. Scheeres was better than the best medicine: Seeing him kickstarted my recovery!
Dr. Scheeres and all staff at Stevenson understand that 'caring' is essential to health care. Which is why I'm so determined to sound the alarm and say that because of me and you… and all our families and all our friends, we can – and we must – do more to care for the Hospital that cares for us.
Because of you, we can.
Because of your generosity – soon, we can have better care close to home.
Sincerely,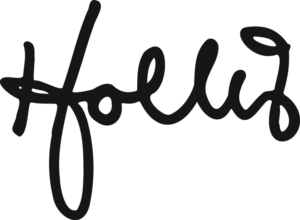 Make your gift today.
There has never been a better time to give. Your support fuels transformational change as we invest in a revitalized Stevenson Memorial, our community hospital.
In 2016, just a year after she'd given birth to her first child, Hollis discovered she was having twins while at Stevenson. "I was freaking out. Susan – the ultrasound tech – showed us baby A and baby B on the monitor. It was insane!" Hollis exclaims.