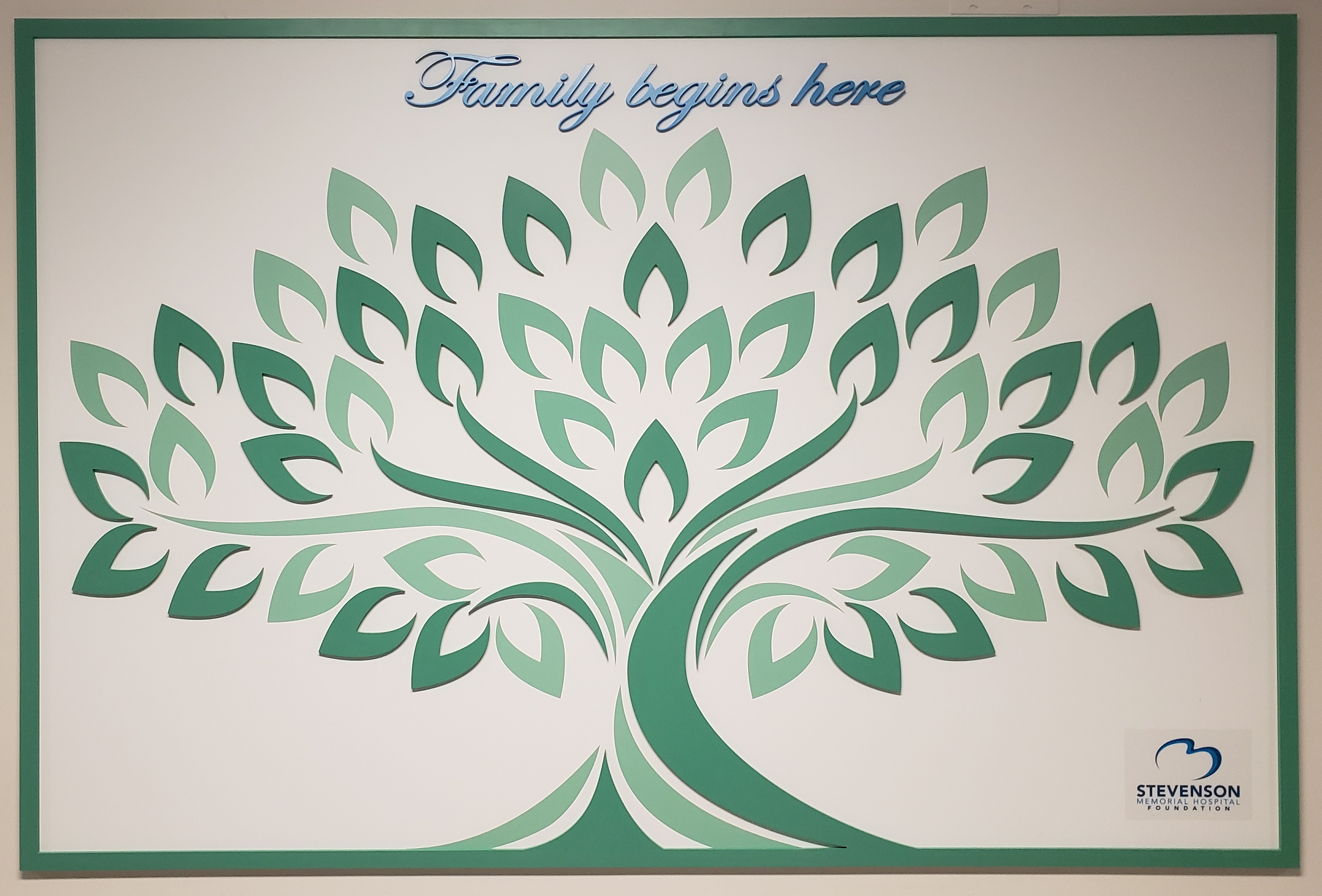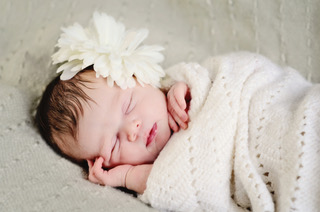 Stevenson's Family Tree is a baby recognition wall located in the Stevenson Memorial Hospital (SMH) Obstetrics Department. The wall was made possible through the leadership and support of the Nottawasaga Foundation.
When community members donate $100 or more to the Foundation, they will have the opportunity to have a baby's name and birthday printed onto a coloured leaf on Stevenson's Family Tree.  Parents, grandparents, friends and relatives can now celebrate the arrival of a new baby, or honour the birth of a relative or friend. A commemorative certificate, photograph, and donation receipt will be mailed to the recipient.
Spaces on the wall can be purchased directly through the Foundation, and all proceeds will go towards priority capital equipment for the Obstetrics Department.
For more information, or to email your completed form, contact Whitney Neilson at wneilson@smhosp.on.ca.