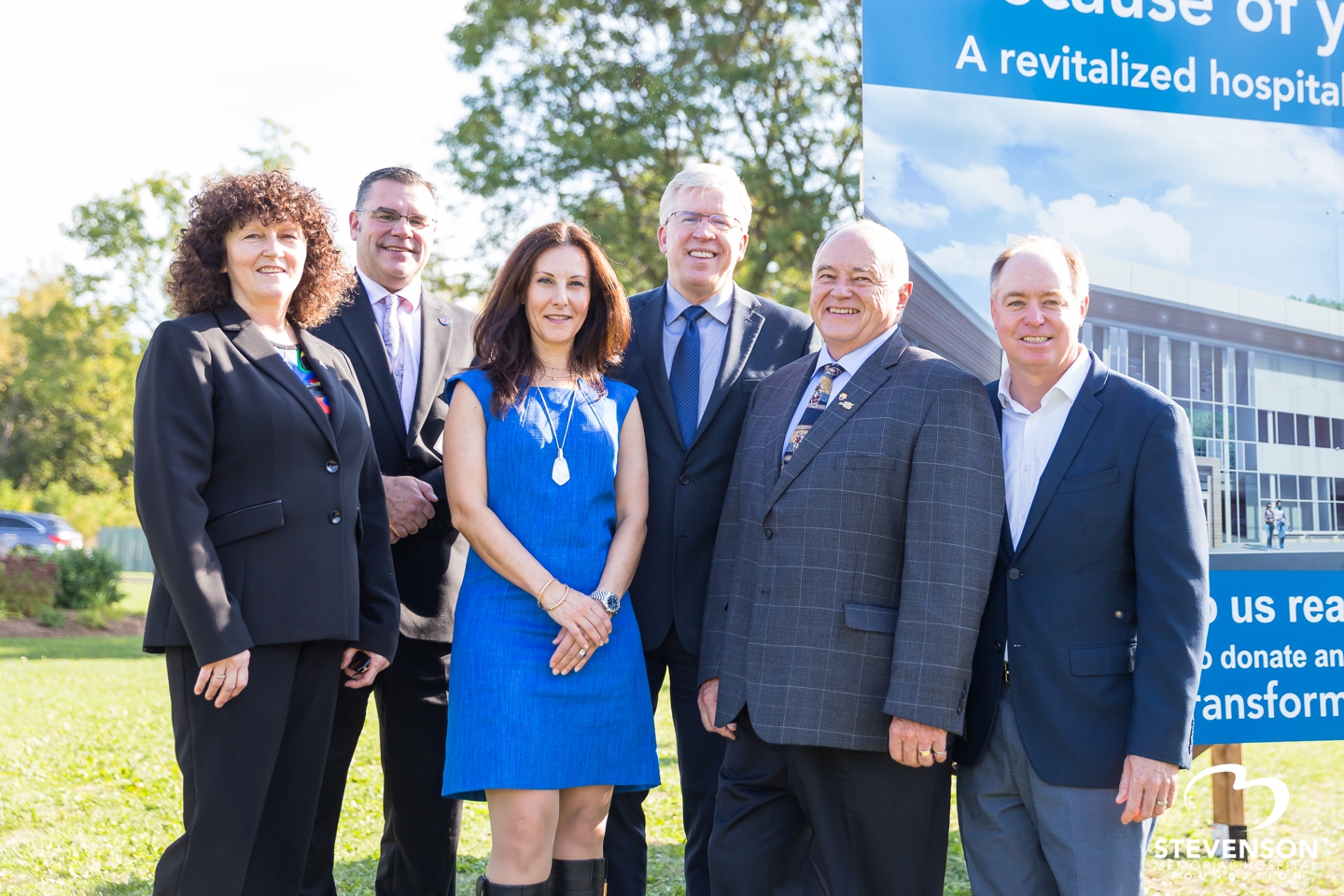 About us
BECAUSE OF YOU, WE CAN
TRANSFORMING HEALTH CARE FOR OUR GROWING COMMUNITY
In 1928, with support from T.P. Loblaw, F.K. Morrow, and other prominent leaders from the area, the first Stevenson Memorial Hospital was born. Years later, in 1964, due to the expanding population and increasing health care needs, our hospital was rebuilt. At that time, fewer than 10,000 people relied on our hospital for care.
Now, over 50 years later, Stevenson is providing care for a community of over 73,000 people and our population is expected to rise to more than 100,000 by 2031. Our hospital needs financial support to expand and revitalize our facility and continually update technology and replace critical equipment.
Our Foundation is dedicated to raising the funds necessary to meet these needs. Together, we have a strong vision for the future of Stevenson Memorial Hospital, centered on a revitalized hospital, state-of-the-art equipment, and comfortable, modern patient spaces.
But we need the support of our entire community to make this amazing transformation a reality. Please join us in becoming part of this new vision of health care for our community.
OUR MISSION
We exist to raise funds for Stevenson Memorial Hospital by collaborating with our hospital, our community and our donors.
OUR VISION
Inspiring community giving for hospital excellence.
I.C.A.R.E.
We are committed to being a leader in the donor experience, driven by our values.