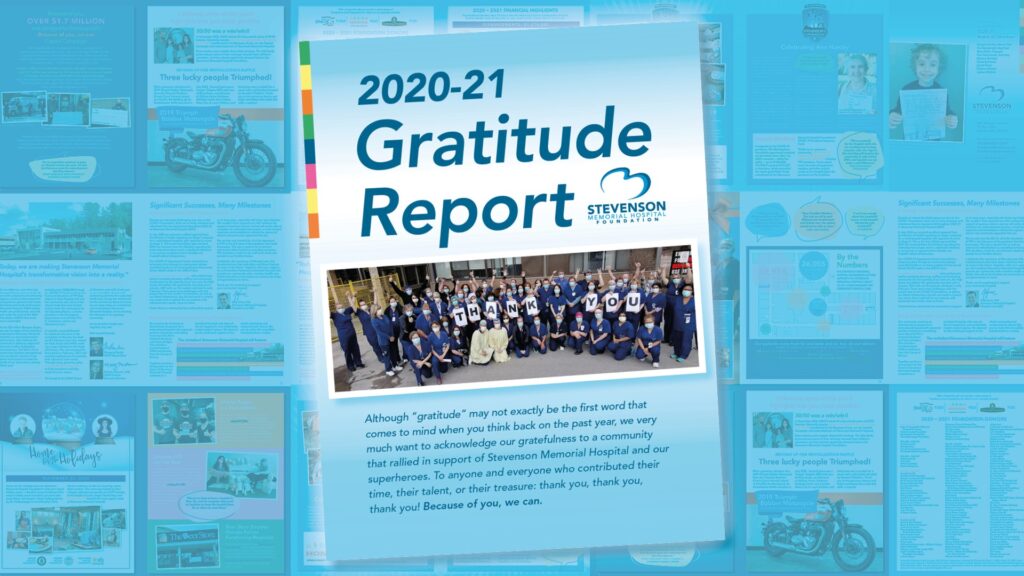 Although "gratitude" may not exactly be the word that comes to mind when you think back on 2020, we very much want to acknowledge our gratefulness to a community that rallied in support of Stevenson Memorial Hospital and our superheroes.
Our Annual Report, featuring important financial information, donor stories, and more.
2021 Spring / Summer Newsletter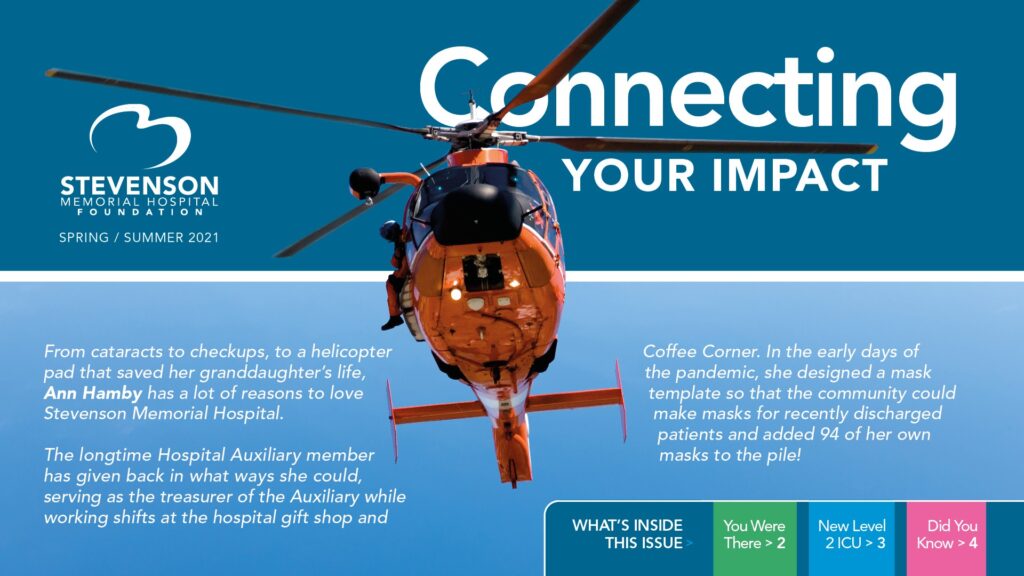 From cataracts to checkups, to a helicopter pad that saved her granddaughter's life, Ann Hamby has a lot of reasons to love Stevenson Memorial Hospital.
Our 2021 Spring / Summer Newsletter, featuring donor stories, news of recent events, the latest update of our $43 Million Transformation, and more.