Grateful patients inspire even more generous giving
Knowing that the success of our Hospital depends on the support of the community, we are especially thankful when patients—and the families of patients—share their stories. They inspire greatness!
Feeling inspired? Make a Grateful Patient gift today!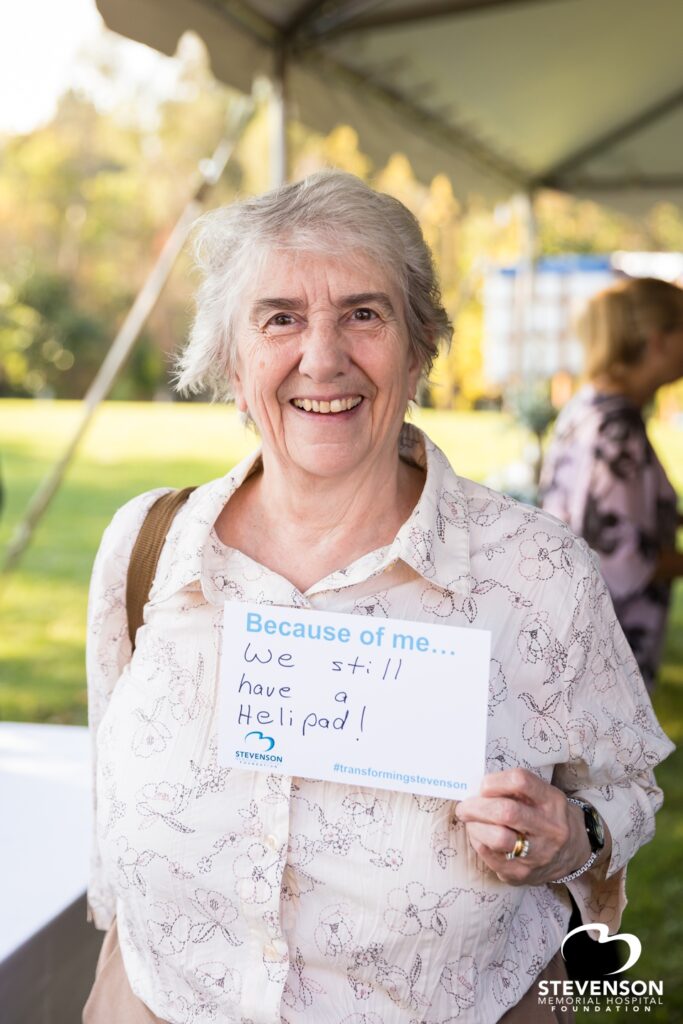 Like many, Ann Hamby, long-time Stevenson Memorial Hospital (SMH) Auxiliary member, went above and beyond this past year and played a key role in keeping our community and SMH health care team safe.
Ann coordinated the SMH Auxiliary's cloth mask-making initiative when supply was short: producing 94 face coverings! Ann didn't stop there. She also made 173 scrub caps to protect staff while intubating patients, and also offered up her house as a mask drop-off point, where she collected over 3,500 masks from church members, quilt guilds, choirs and others who were pitching in.
Ann is a skilled seamstress and this isn't the first time that Ann has offered up her talent to support the Stevenson Memorial Hospital Foundation. Prior to the pandemic, she donated baby blankets, and also made quilts for raffles and auctions.
Ann has a long history with her local Hospital, as her sons were born there, and Stevenson Memorial Hospital's quick reaction and helipad saved her granddaughter Sarah's life in 2012.
"It feels good to give," is Ann's motivation to volunteer and support her community Hospital.
Ann is a role model to us all and holds a special place in the hearts of everyone at the Stevenson Memorial Hospital Foundation.
We celebrate Mary and Bill Charman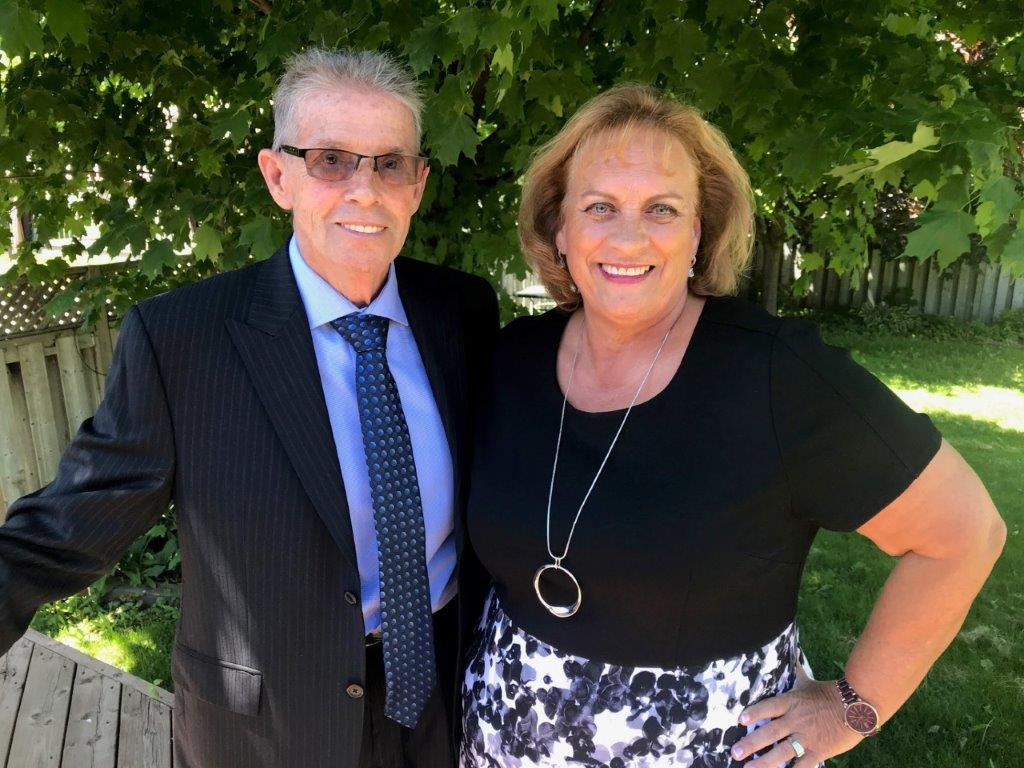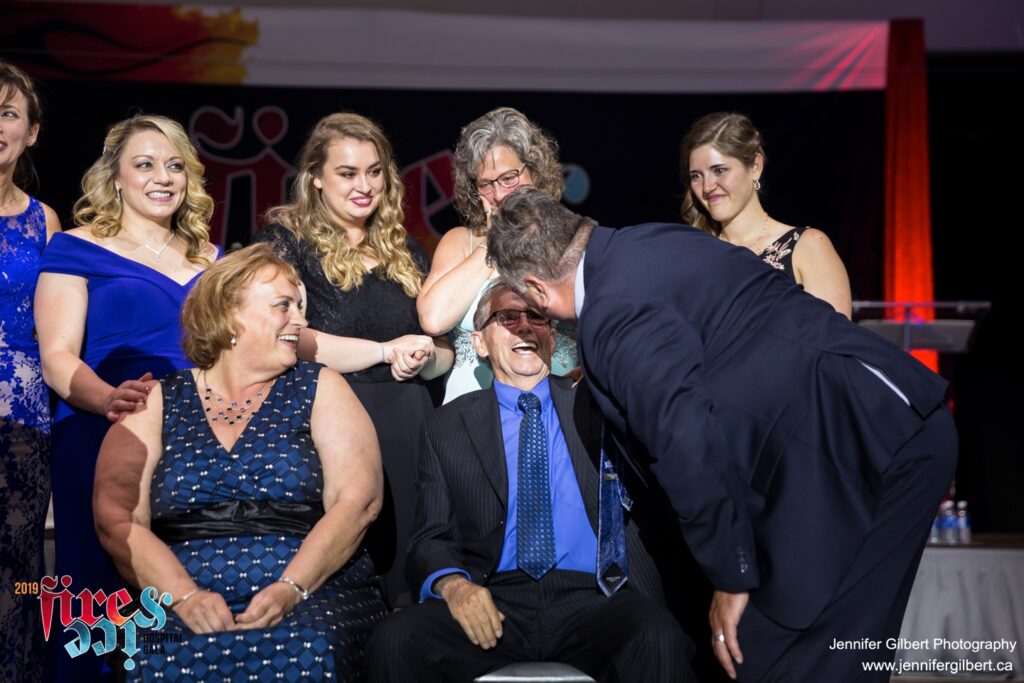 Imagine the shock of discovering your loved one has no vital signs. Mary Charman lived that nightmare: One morning, she woke up to find her husband, Bill, was unresponsive.
She thought she'd lost him.
A CT scan revealed that Bill had suffered a brain aneurism while he slept. After being stabilized at Stevenson, Bill spent two months in the ICU at St. Michael's Hospital in Toronto. And then—once he was able to breathe again on his own—Bill was transferred home to Stevenson. "With his family by his side, it felt like home," Mary recalls.
Bill had a long road ahead: he couldn't speak… he couldn't walk… he couldn't even lift a spoon to feed himself. The incredible health care team at Stevenson helped him set little goals along the way to accomplish his ultimate goal of walking his daughter down the aisle on his granddaughter's wedding day.
For Bill, learning to walk again was terribly difficult. The first day Bill was able to walk without being supported was a very big day! One of his physiotherapists, Heather Venhuizen, remembers, "We were so proud of him; we all had goosebumps that day." And after weeks of not speaking, Bill simply said the only thing he COULD say; he said 'thank you!' with tears in his eyes.
During Mary's time at Stevenson, supporting her husband Bill, she saw first-hand the difference that the generosity of Stevenson Memorial Hospital Foundation donors make—and continue to make—in countless lives, not just Bill's.
Bill did walk his daughter down the aisle and it was more than a dream – it was a miracle, and he did it thanks to the staff at Stevenson and very generous donors like you!
Because of you, we can raise money while helping our community.