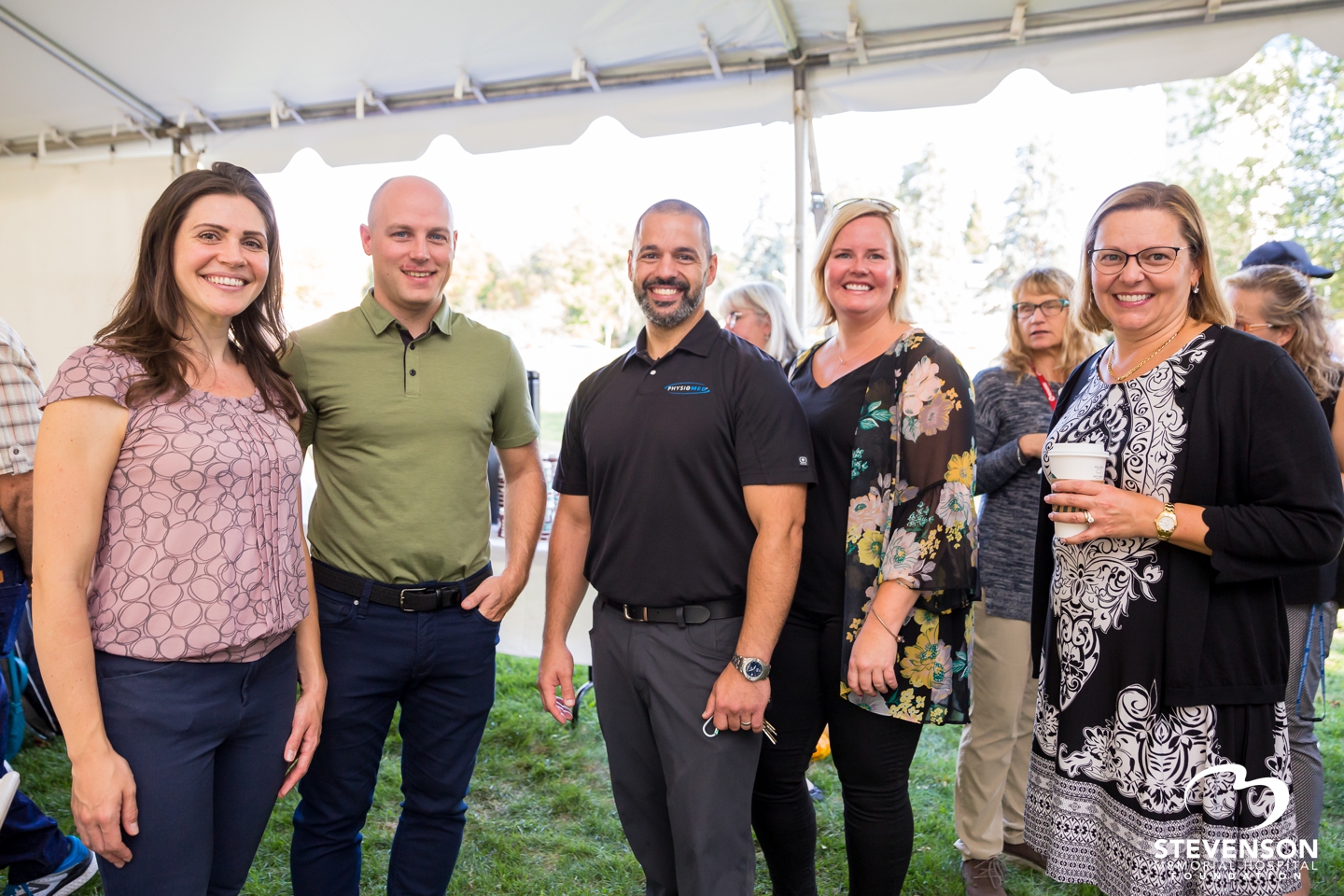 SUPPORTERS
BECAUSE OF YOU, WE CAN
Our Signature Events are a sign of great things to come for our Hospital
We are so thankful for the support of our community who never fail to get behind our signature events and major fundraising initiatives.
JAN 2023
"Streets for Stevenson" Online Auction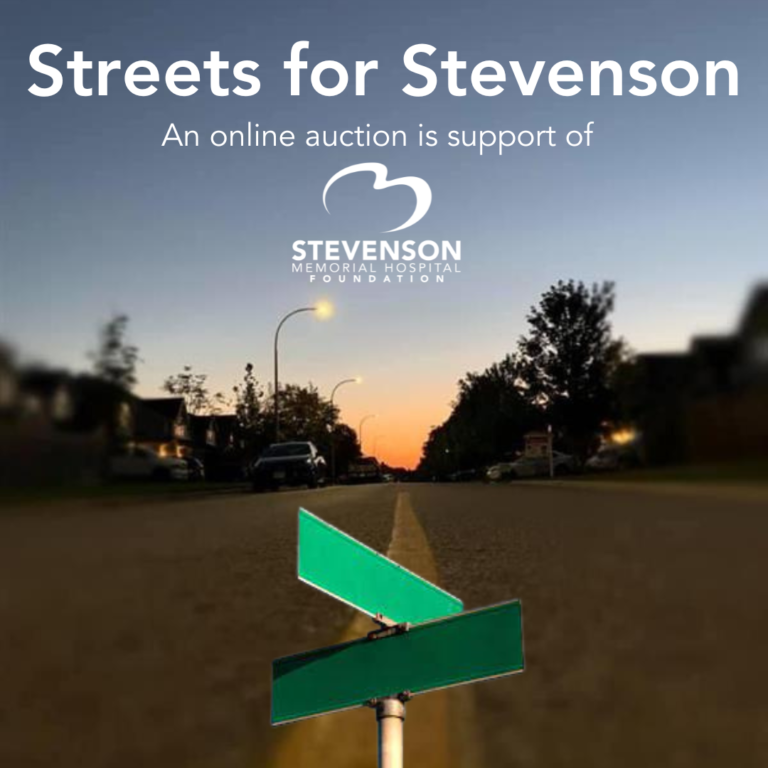 The Town Of New Tecumseth has graciously donated three street naming opportunities to be auctioned off, in support of Stevenson Memorial Hospital Foundation. 
The auction, which will run from Friday, January 20, 2023 to Friday, March 3, 2023, online through Trellis, will provide an opportunity for people to bid on naming privileges for one street in each town of Tottenham, Beeton, and Alliston.
This opportunity is a great way to honour or memorialize someone you care about and it leaves a legacy for them to always be remembered.  A great gift and opportunity for anyone to receive!
With your participation, not only are you providing your family or someone else with a gift, you are helping to support Stevenson Memorial Hospital Foundation in their ongoing fundraising efforts in continuing to provide quality health care to our community.
To learn more and start bidding, please click on the link (which will be LIVE on January 20 at 12am) below.
For information on the Town Of New Tecumseth street naming policies and procedure, please click here.
DEC 2022
Stevenson Memorial Hospital Foundation Takes Part in Giving Tuesday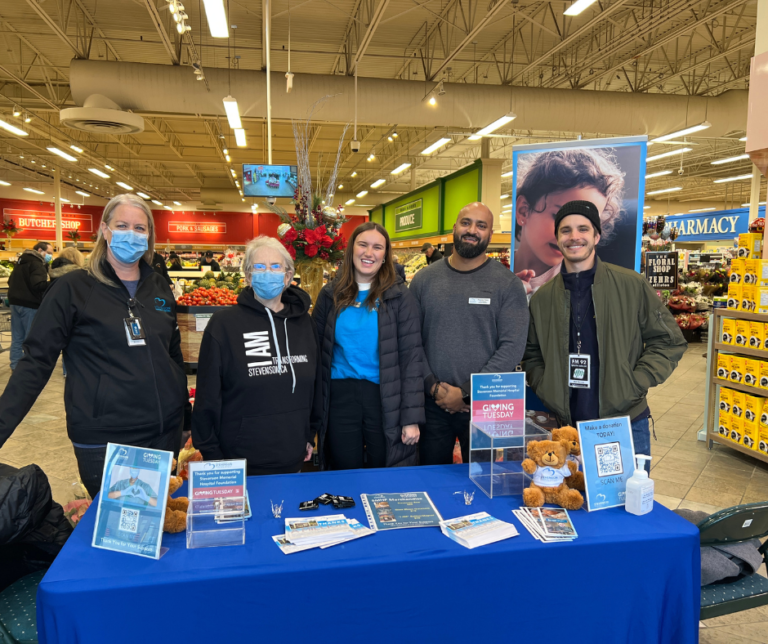 On Giving Tuesday, November 29, 2022, SMHF was hosted by Zehrs, Alliston, where members of the community came to make in-person and online donations in support of the hospital.  
It was great to engage with people in the area.  We were able to educate and spread awareness about the current fundraising initiatives in support of Stevenson Memorial Hospital Foundation and the impacts it will have for people who use our community hospital.  
Thank you to MyFM Alliston for coming by and helping to encourage the everyone to come out and say hi to our Foundation staff and volunteers!
DEC 2022
SMHF Participates in Community Parades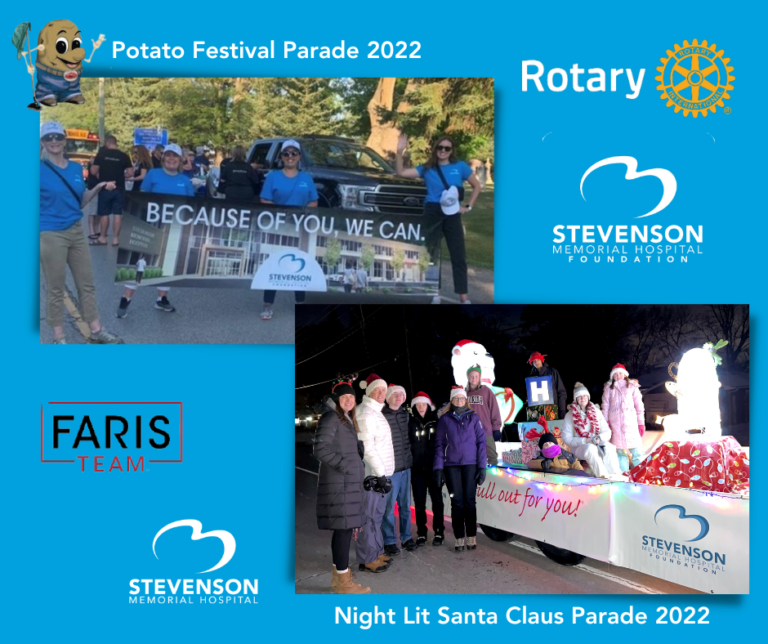 On August 5, 2022, Stevenson Memorial Hospital Foundation participated in the Rotary Club of Alliston's Potato Festival Parade.  After two years of living with restrictions due to the Covid-19 pandemic, the parade was an uplifting, fun, in-person event for community of New Tecumseth.
On November 19, 2022, SMHF took part in The Alliston Rotary Club of Alliston's Night Lit Santa Claus Parade.  A gorgeous float was put together with the efforts of many staff and volunteers from the Foundation and Stevenson Memorial Hospital.  A night outdoors may have been cold, however, the hearts of those who lined the the streets of Alliston were warm! 
Our thank you goes out to The Faris Team for sponsoring our floats for both events!  It's always wonderful to work together with other people and businesses that serve the area of New Tecumseth.
NOV 2021
Record-breaking GivingTuesday raises almost $20,000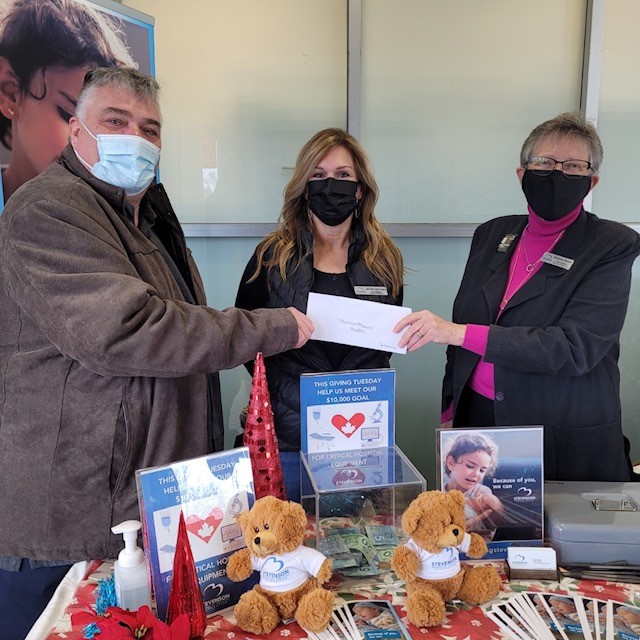 November 30, 2021, Stevenson Memorial Hospital Foundation staff and volunteers were excited to have an on-site presence at Zehrs Alliston in celebration of GivingTuesday.
A very special thank you to our donors who supported this year's GivingTuesday goal. Thanks to you, we raised a record-breaking $9,650 for critical hospital equipment.
GivingTuesday donations make a significant impact on your health care as funds raised are being used to purchase a new Handheld Doppler and an Endoscope for our Operating Room.
What's more, thanks to an anonymous donor, all gifts made before December 31 are matched to double the giving for a total raised of almost $20,000! Matched funds will support our bold $43 million hospital redevelopment campaign.
Thank you, Richard Norcross, Deputy Mayor of New Tecumseth, for dropping by and making a generous donation, and everyone else who joined us in giving.
We are humbled by your generosity and excited for the future. Because of you, we can continue to give every patient who walks through the doors of Stevenson Memorial Hospital the very best medical care.
JUNE 2021
Raise Your Voice raised over $17,000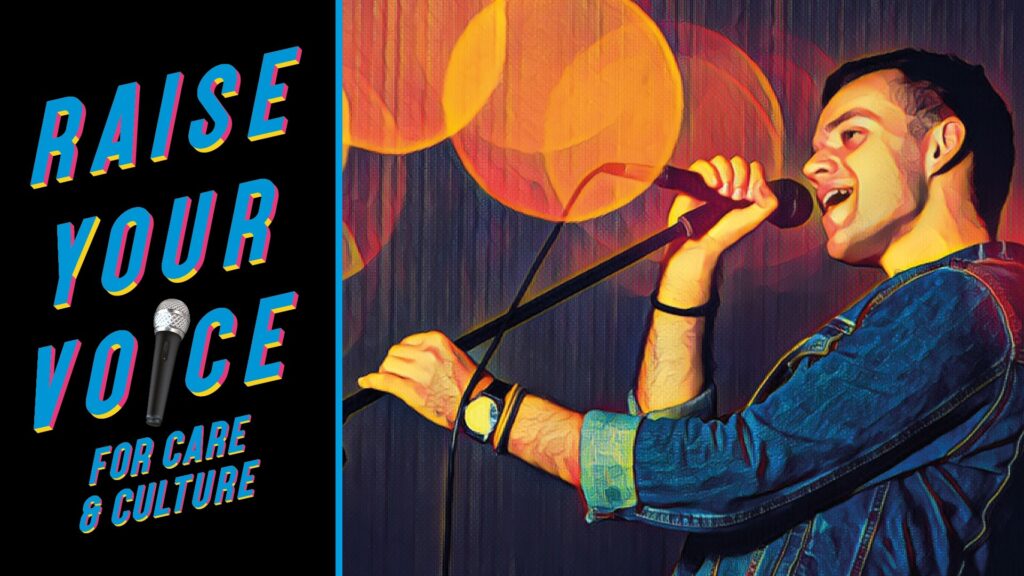 June 3, 2021, was no ordinary evening! 120 attendees came together online for the first-ever Raise Your Voice – Virtual Concert to celebrate care and culture in Simcoe County, all while raising vital funds to support the most urgent needs at Stevenson Memorial Hospital and The Gibson Centre. 
From the comfort of their own home, attendees were blown away by the "idol-style" music competition grand finale, where up-and-coming singer Drew Snider—an Innisfil local—took home the grand prize valued at over $2,000.
Performances from local headliner legends Marshall Dane, Erin McCallum and Sophia Fracassi were a highlight of the evening, while they shared praise to Stevenson Memorial Hospital for being instrumental in their own health journeys and The Gibson Centre for being a home-away-from-home for them during their careers. 
Thank you to the performers, contestants, finalists, sponsors and community for your unwavering commitment to supporting care and culture—we couldn't have done it without you!
February 2021
Our Level Two ICU is Now Open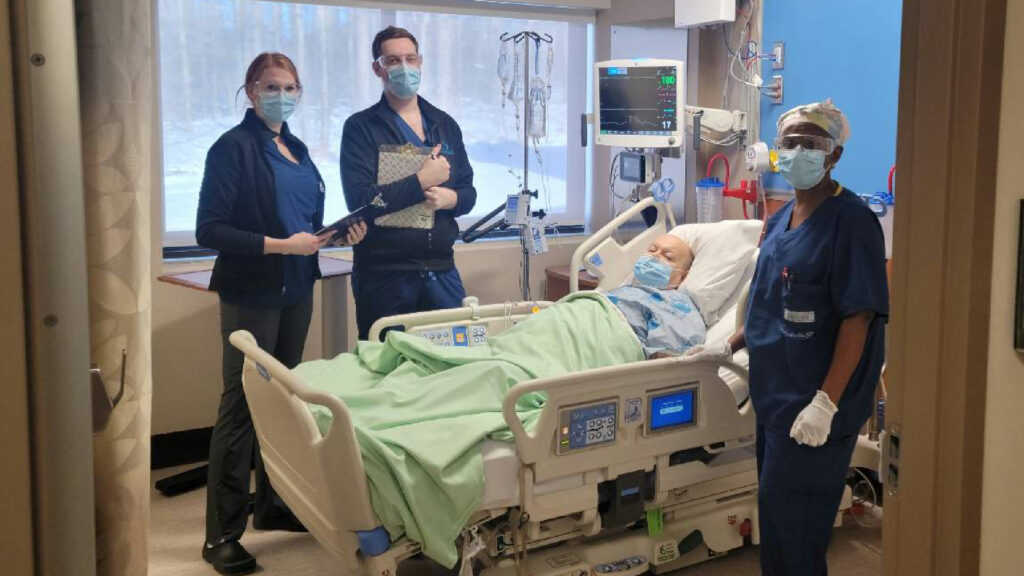 In early February 2021, SMH admitted their first patient in the new High Acuity Unit (HAU). This is a milestone that the staff are very proud of as the construction was halted on the project in spring 2020 due to the onset of the COVID-19 pandemic. Despite the competing demands, the staff and leaders at SMH continued with the project and are thrilled with the outcome.
These additional four inpatient beds and newly renovated space provide the right environment to ensure optimal care for patients with advanced care needs.
Jody Levac, President and CEO, SMH comments, "This is a significant improvement to our facility as we wait for the redevelopment of our Hospital. Within our dated infrastructure we will continue to strive to enhance the patient experience until we receive an approval from the Ministry to move forward with revitalizing our Hospital." Carrie Jeffreys, VP Clinical Services & Chief Nursing Executive, SMH adds, that because of generous donors like you, "South Simcoe community members will continue to receive the care they need, close to home."
We continue to fundraise to support additional costs related to the build, including equipment and technology not covered by the government and to date have raised, $248,700 to help fully equip the new space.  
NOVEMBER 2020 - FEBRUARY 2021
50/50 was a win/win!!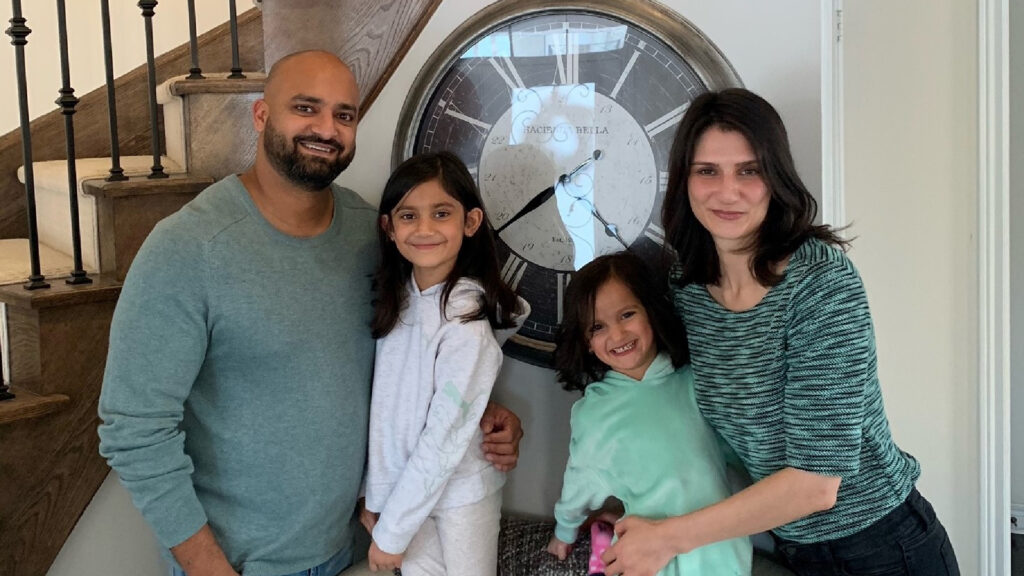 In November 2020, SMHF kicked off a four-month series of 50/50 lotteries. Extremely popular, winners won big and the net revenue of $19,845 contributed to the Because of you, we can Capital Campaign and redevelopment of Stevenson Memorial Hospital.
Draw winners were ecstatic about their winnings. The Kala family (pictured) put some of their winnings towards their children's education, and two winners graciously donated back to the Stevenson Memorial Hospital Foundation.
DECEMBER 2020
Home for the Holidays brought the house down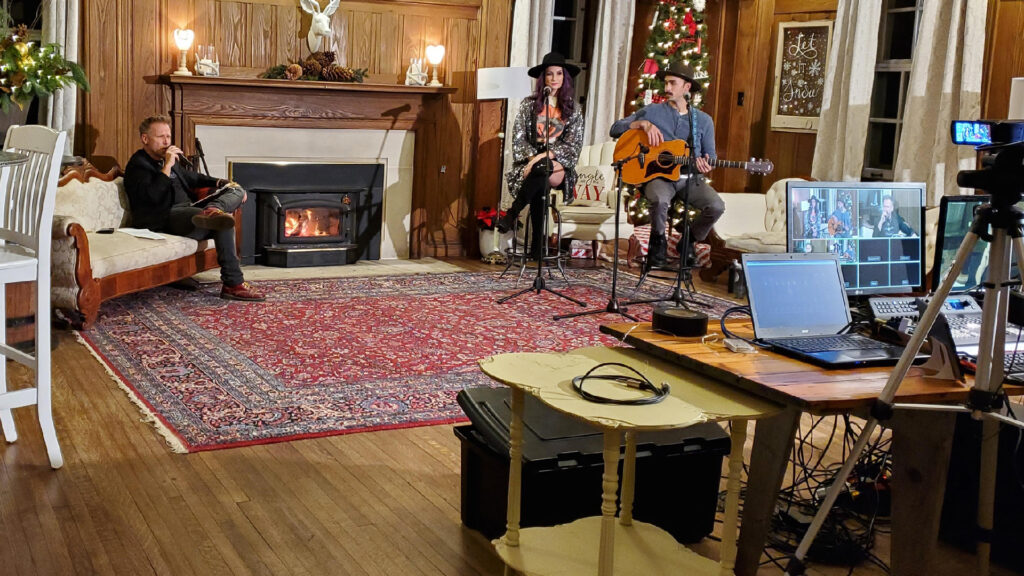 Home for the Holidays was the Stevenson Memorial Hospital Foundation's first-ever virtual holiday event – a foodie's dream fundraiser! This unique holiday event included a gourmet takeaway dinner and dessert, virtual cooking demos by the Nottawasaga Inn and Murphy's Farm Market & Bakery, as well as a bustling online silent auction. The event was hosted by Paul Lafrance, television personality on HGTV Canada, and Canadian Country Singer Nicole Rayy and raised $14,179 towards the most urgent needs at Stevenson Memorial Hospital.
JULY - SEPTEMBER 2020
Three lucky people Triumphed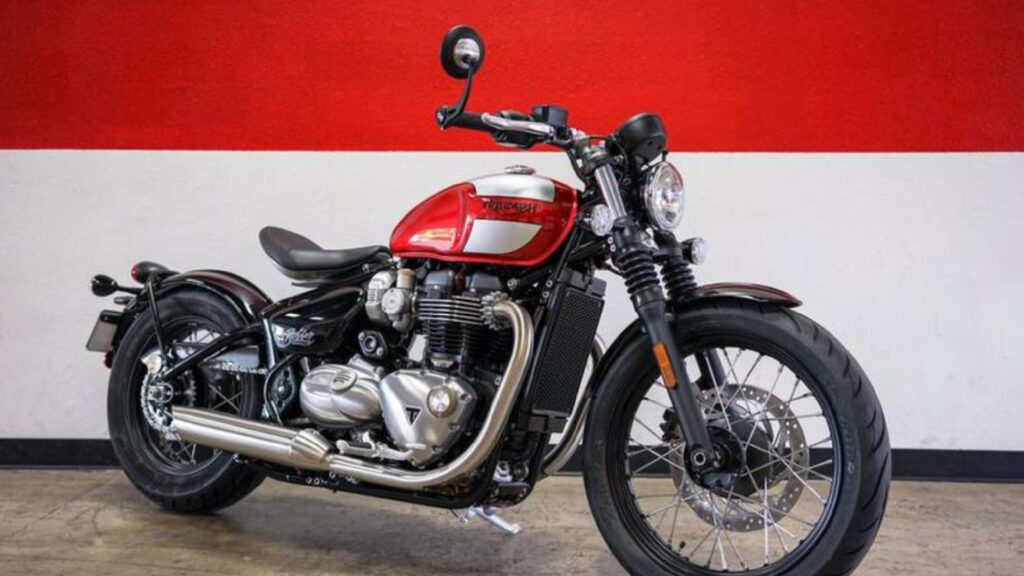 REVVING UP FOR REVITALIZATION RAFFLE
With a generous donation of a 2019 Triumph Bobber Motorcycle from the Rizzardo Brothers (Previn Court Homes) valued at $14,500, the Revving Up for Revitalization Raffle launched in July 2020. Second place was a Traeger Tailgater BBQ with two Grilling Boxes, compliments of Alliston Home Hardware Building Centre and Country Meat Cuts & Lucy's Kitchen, and third prize was a cocktail for a cause with a gift basket donated by Beattie's Distillers. Thank you to the generous donors and ticket purchasers who made this raffle a success!
Because of you, we can raise funds while helping our community.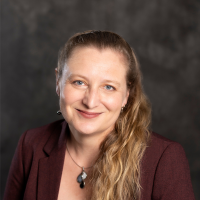 Melody McLean, CFRE
Director of Development and Campaign Manager
705 435-6281 x1263
mmclean@smhosp.on.ca