Third-Party Events are Always Worth Celebrating
Throughout and even beyond Simcoe County, businesses host events in support of Stevenson Memorial Hospital Foundation. They inspire us to do our very best to ensure we can provide the very best health care close to home.
Live Soon!
100 Days of Fitness Challenge

Starting January 1, 2022, participate in our 100 Days of Fitness Challenge, presented by local Iolite Studio, and support your hospital!
Details to follow.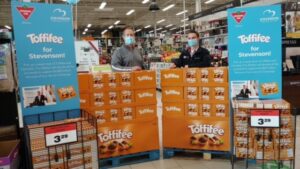 Pick up a tasty treat just in time for the holidays! Drop by Canadian Tire Alliston to purchase your box of Toffifee and contribute to a worthy cause.  
All proceeds will support the $43 million Because of you, we can Campaign.  
Giving back never tasted so sweet!
Tottenham Paint and Paper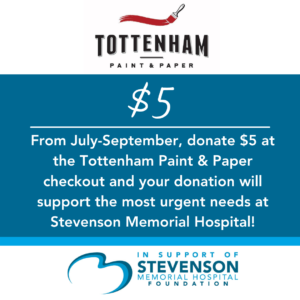 From July to September, customers could donate $5 at the Tottenham Paint & Paper at the checkout and donations supported the most urgent needs at Stevenson Memorial Hospital!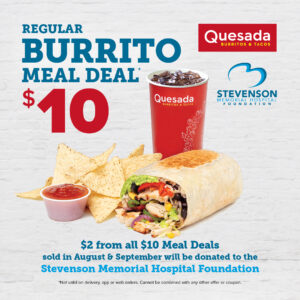 During the months of August and September, every purchase of a $10 Regular Burrito Meal Deal, Alliston Quesada donated $2 to the Stevenson Memorial Hospital Foundation.

Tim Hortons Smile Cookies
From September 13 to 19, Alliston Tim Hortons locations supported Stevenson Memorial Hospital's Redevelopment with the proceeds from every $1 Smile Cookie purchased being donated to the hospital.  As a result, a record breaking $15,037 was donated to the Stevenson Memorial Hospital Foundation.  Truly something to smile about!

A McHappy Day indeed! On McHappy Day, a portion of all purchases at THE Alliston and Angus McDonald's locations were donated to support the Stevenson Memorial Hospital Foundation, totaling $7,000!
Champ Burger is a Real Winner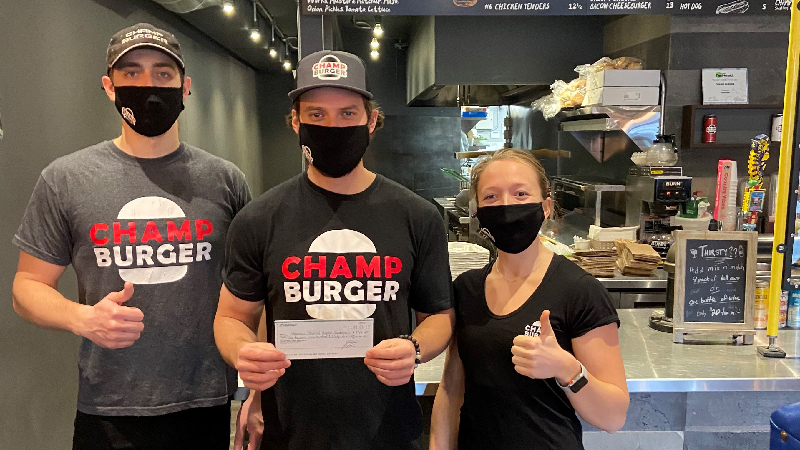 Through a month-long, in-store poutine promotion, our friends at Champ Burger (Alliston) raised $1,964. Two dollars from every poutine sold in December, 2020 supported the priority needs at Stevenson Memorial Hospital. This was Champ Burger's first fundraising endeavour to support the SMHF and it thrills us that they are eager to do more community fundraising to support their local Hospital.
Lifebeats CPR can't be Beat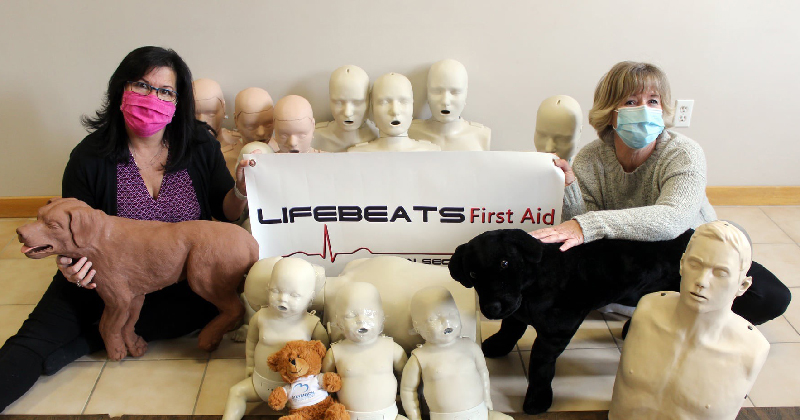 To celebrate 30 years teaching First Aid and CPR in Simcoe County, Mia Smilsky, Lifebeats Owner & Instructor, planned two 'by donation' infant and child CPR classes. Her first class in February, 2020 was a big success, raising $1,130. 100% of proceeds will be donated to support the most critical equipment needs in Stevenson Memorial Hospital's Emergency Department.
Beer Store Empties Provide Full-on Fundraising Response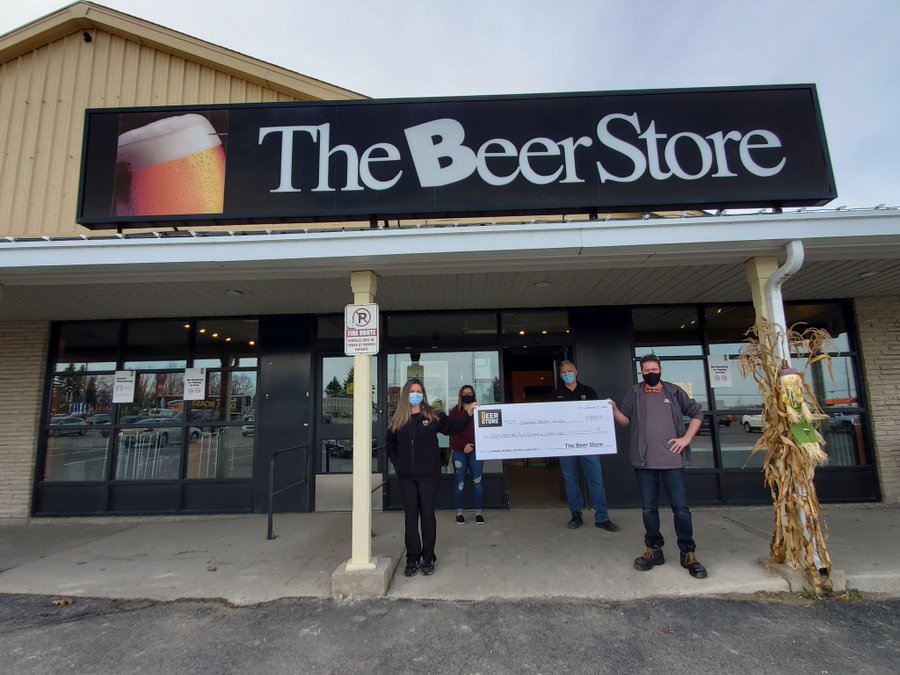 The Schomberg Beer Store raised more than $4,400 for the Stevenson Memorial Hospital Foundation through its empties return program! Combined with The Beer Stores in Alliston, Tottenham & Shelburne, $8,434.55 was donated to the SMHF. Thank you to everyone who donated their empties!
Because of you, we can raise money while helping our community.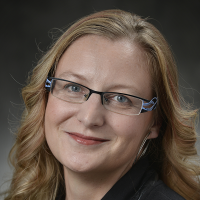 Melody McLean, CFRE
Director of Development and Campaign Manager
705 435-6281 x1263
mmclean@smhosp.on.ca