Celebrating National Volunteer Week | Tom Tworzyanski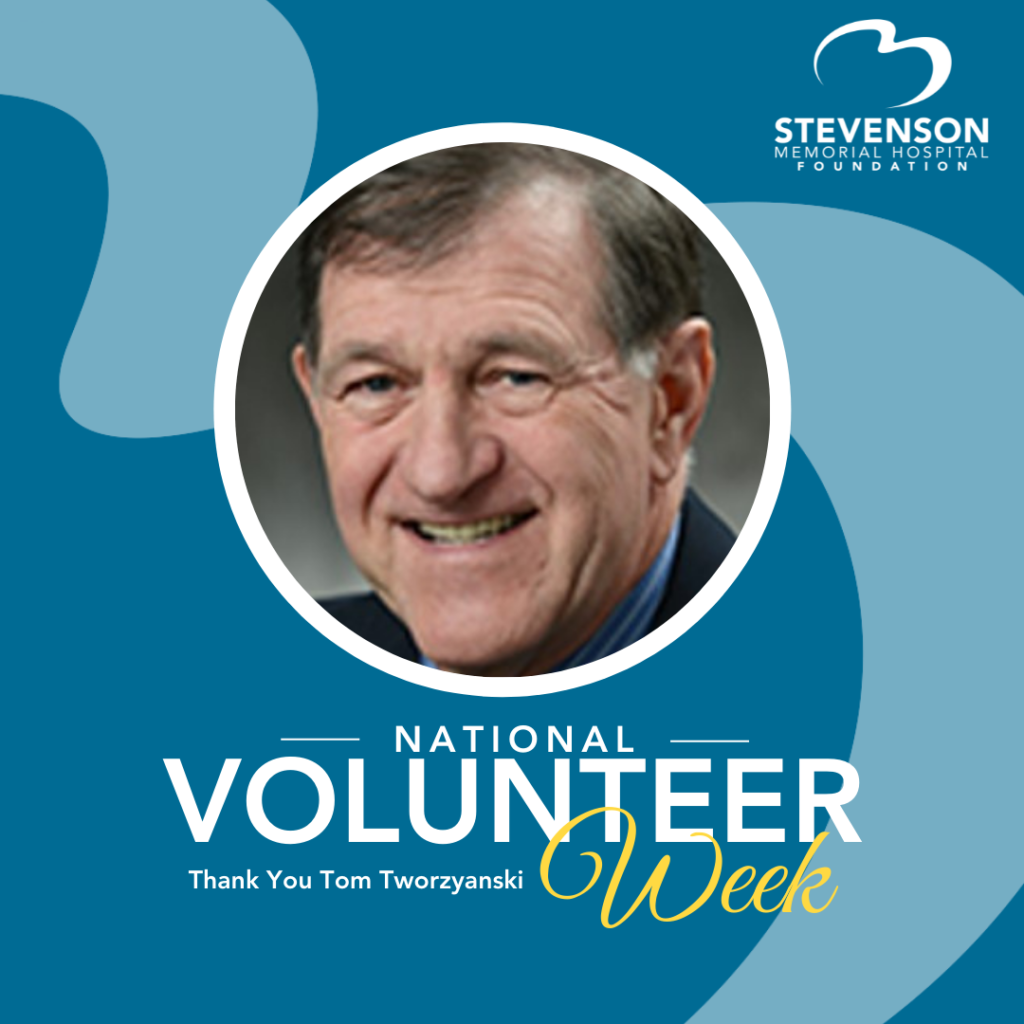 In recognition of National Volunteer Week, Stevenson Memorial Hospital Foundation would like to take the opportunity to thank all of the incredible volunteers who give Stevenson the gift of their time and talent to support quality health care in our community.
One of the foundation's long-time volunteers, Tom Tworzyanski, shares his thoughts on his volunteer experience.
"When I retired, I volunteered for several organizations. There are many wonderful enterprises that need volunteers to help turn their ideas into reality and to support their members.  When I was asked to join the SMHF as a board member by a colleague from a past life, I accepted. Little did I know that I was going to be appointed Chair of Fundraising. It was an amazing learning experience and an opportunity to dust off some of my management and marketing experience. Volunteering is a fantastic opportunity to learn new skills, meet new people, support great organizations and causes and to give back to the community you have chosen to live in.
There are several memorable moments from my twelve years with the SMHF; The various campaigns and the amazing people that stepped up to lead them,  our galas which raised hundreds of thousands of dollars per event, the interactions with donors and volunteers and their commitment and enthusiasm and finally the recent approval of the Stage 2 submission for the redevelopment of the hospital.
I encourage everyone to find a volunteering opportunity, even for a day. The rewards will last for a lifetime". – Tom
Thank you Tom for all of your support and for inspiring others to give the gift of #volunteering.
Celebrate a volunteer today!